Killing Pests In Wilsonville OR
503.885.2666
When the pests come crawling...
Pests can invade in the blink of an eye,
Don't let the invaders overtake you and your home.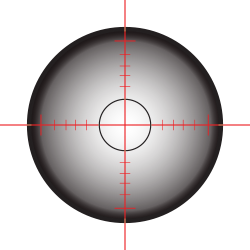 Call us to rid yourself of pests today!
Get a FREE Inspection
Fill out the form below to get your
FREE PEST INSPECTION
Dont let the pests consume your home!
Where To Go For Superior Pest Control Services
Pests can pop up anywhere at any time and make your property their home. Some pests are more damaging and harmful than others, but they all have one thing in common – they are not welcome on your property. If you have tried without success to do your own pest control in Wilsonville, let The Killers take care of the hassle and the headache for you. Whether your home is infested with beetles, box elder bugs, spiders, mice or ants, we know just how to find the little critters and get rid of them for good.
Just like our name suggests, we make it our mission to locate and kill almost any type of pest you can imagine (except the human kind, of course!). If you call us you can expect to receive serious pest control services that will deliver the kind of results you deserve.
What We Do
Here at The Killers, we take great satisfaction in providing the best pest control in Wilsonville. With over 30 years of experience perfecting our methods, you simply won't find a pest control company that is more dedicated to eliminating all sorts of pests than we are. In fact, we are so confident in our ability to rid your property of all kinds of creepy crawlers that we guarantee most of our services for one year! Not many pest control companies are confident enough to offer such a bold promise. Here are a few of the services that you can take advantage of if you give us a call for your pest problems:
Free inspection of your property
Variety of pest control and prevention packages that you can choose from based on your needs
Safe pest control products
In addition to the above services, we will also help you to determine which of our 6 pest control Wilsonville packages will best fit your budget and your needs. Whether you choose our entry-level Silver Star program or our inclusive Platinum program, you are sure to be satisfied with the results. Give The Killers a call today and get rid of your pest infestation once and for all.